Founder's Brewing Company Ad Campaign
Art Direction | Design | Hand Lettering
Project Notes: Ad Campaign concept designs for a Founders Brewing Company RFP based off of specific product line marketing objectives laid out in the proposal. Our team at Full Circle concepted the campaigns and handled all creative direction. I was responsible Art Direction, ad design, and hand drawn type.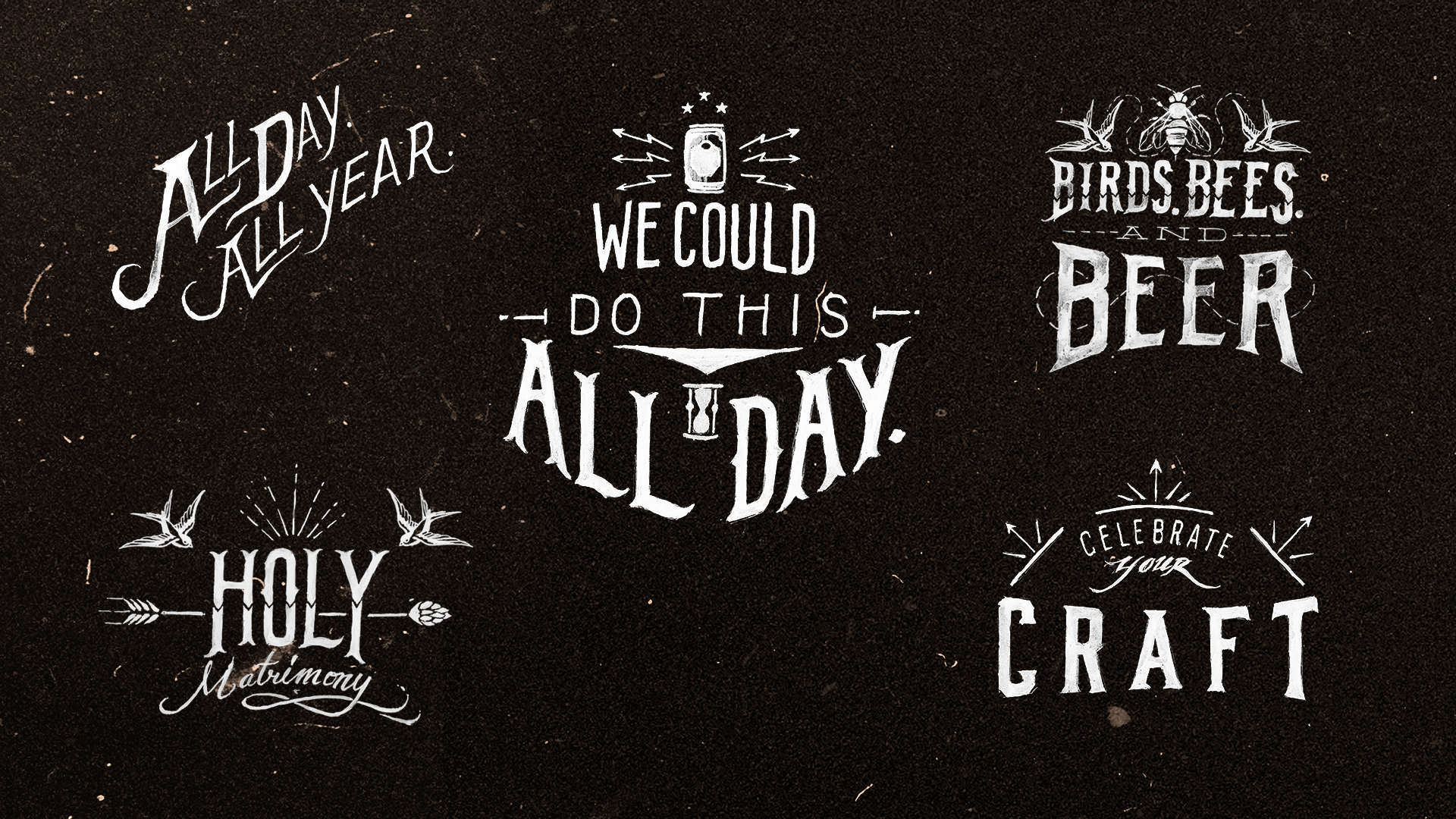 Process shots from hand drawn and painted type for the ad campaign.
Founders IPAs  - "Celebrate Your Craft" Ad Campaign 
Mosaic Promise Intro Campaign - "Malt & Hops Matrimony" 
All Day IPA - Year Round "Seasonal" Campaign
All Day IPA targeted Ad Campaign
__
Full Circle Marketing & Design
Creative Direction: Adam Mikrut
Photography: Carson Davis Brown
Art Direction & Design: Josh Kulchar
*This campaign was for an RFP Pitch to Founders Brewing Co. and some images were initially created for separate client campaigns.